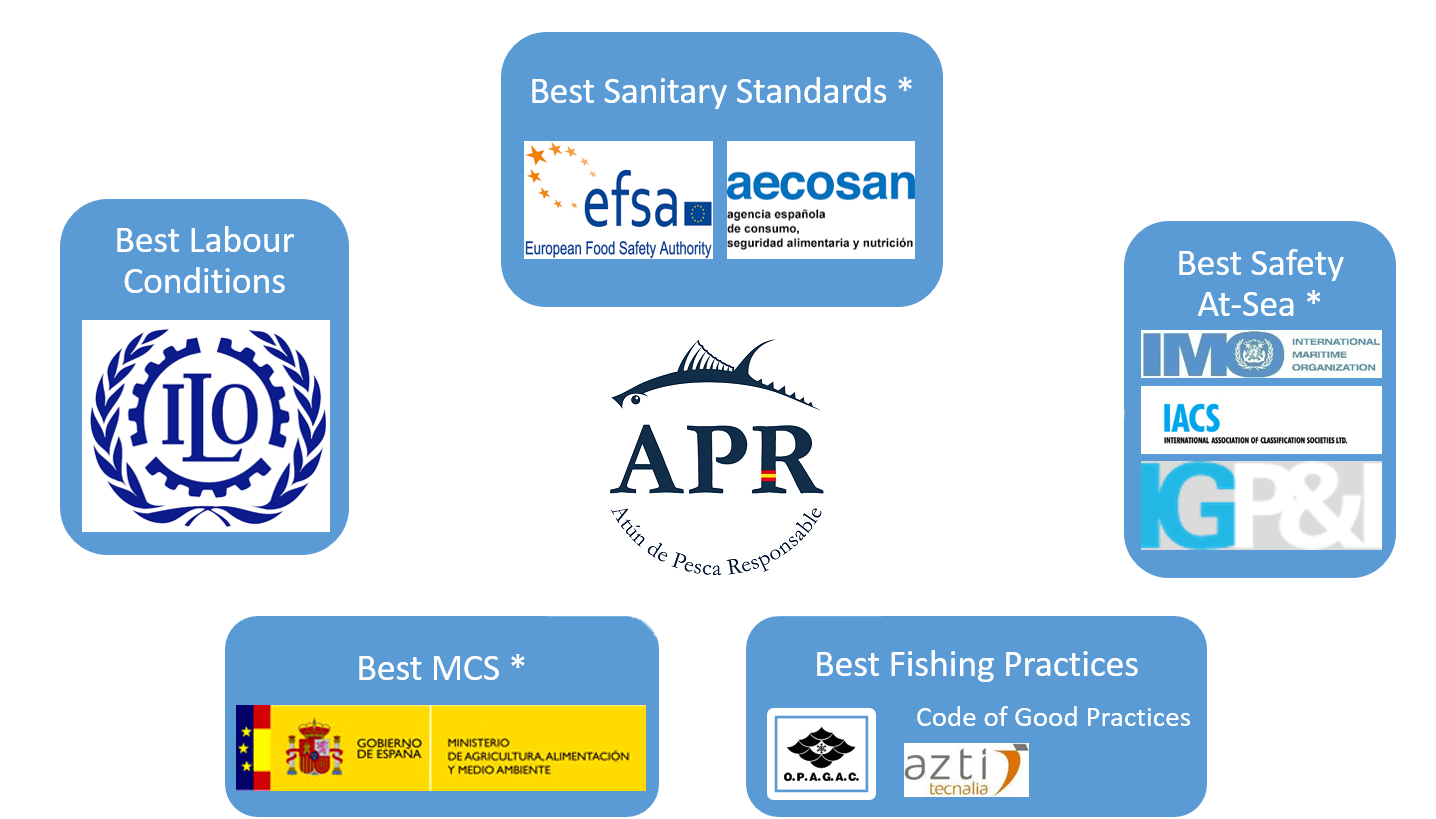 The OPAGAC/AGAC fleet has the best possible standards in all areas related to fishing activities: social conditions, maritime safety, fisheries control, good fishing practices and sanitary conditions.
In 2015 in collaboration with AENOR, a working group was formed for the creation of the Norm UNE "Tuna for Responsible Fisheries" (APR) and after four meetings, the definition of the Standard APR was completed in March 2016. Once the public consultation procedures were concluded, a Standard Presentation Workshop was held, on 26 July 2016, which was opened by the Minister, Isabel García Tejerina. The standard was published in the Spanish State Gazette on 14 September 2016.
With this standard we seek to group all the best practices, proven and tried in practice in the various fields of activity of the tuna fleet, so that this serves to differentiate us from other players in the same sector. Through the dissemination and publication of this Norm we promote a responsible extractive activity of tropical tunas worldwide.
We want to educate the buyer of the importance of how tuna are caught in a responsible, safe and sustainable manner, by placing in their hands and in that of intermediaries more information to facilitate their purchasing decisions
Members of the Working Group
OPAGAC
AENOR
MAGRAMA
UGT
PROBITEC
PLACE CONSULTIG
CEPESCA

AECOSAN
AZTI
CCOO
TRAGSATEC
Instituto Español de Oceanografía
ACES
ANFACO