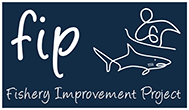 On February 11 2016, OPAGAC and WWF signed a Memorandum of Understanding which launches the FIP meaning that:
Fishermen should provide viable solutions for:
Optimizing fishing methodologies
Reduce impacts on the environment
RFMOs and flag states should: Apply management measures to ensure the long-term sustainability of the resource
Ensuring sustainable fish stocks

Fishing activity must be at a level to ensure that it can continue indefinitely
Minimising environmental impact

Fishing operations should be managed so as to maintain the structure, productivity, function and diversity of the ecosystem
Effective fisheries management

The fishery should comply with the relevant laws and have an effective management system that can react to any changes that occur
Members of the Advisory Group (AG) decided on the Work Plan at a meeting in Rome in July 2016. Because this is a very complex project due of its geographical extension (three oceans) and the inclusion of four RFMOs, it is necessary that the project has a clear and strategic plan to achieve improvements. Members of the AG include experts from RFMOs, environmental NGOs, industry and science.
Finally, in September 2016 the Operating Plan was approved